Henna - Shop
livepages::jquery();?>
PLEASE NOTE : THIS THE HENNA POWDER IS TEMPORARILY OUT OF STOCK - THIS IS DUE TO THE COVID19 DISRUPTING FREIGHT FROM THIS REGION
Henna
Henna in the purest form. Fresh and natural with no added chemicals or metallic salts. Tthis henna is the best quality henna which can be used for hair colouring and conditioning, skin decorations (not black) and nail polish. Sold in several sizes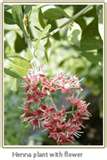 Henna is a natural dye and can be used by most of us without any allergic symptoms or problems. A patch test is always reccommended.
Henna is not suitable for anyone who is glucose-6-phosphate dehydrogenase (G6PD) enzyme deficient - if in doubt, check with your doctor.
This is an inheritated disease which you will definately know about early on as a baby.
It seems to affect girls more than boy and mainly affects those from the middle east and Africa. Of course this may simply be because its mostly girls who use henna and traditionally users are from those 2 regions.