Benecos Cosmetics - Shop
livepages::jquery();?>
Benecos is the new cosmetic range to hit the UK market. It encompasses all that a natural cosmetic brand should be but with the added bonus of being very affordable. Many products are vegan.
benecos natural beauty is the baby of Silke and Stephan Becker. It was when Silke was expecting their first baby and whilst Silke was on maternity leave, she had the inspiration of starting her own natural beauty company. Stephan had a career in conventional cosmetics, working in the conventional cosmetics industry did not blend well with their eco lifestyle. With the knowledge that Stephan obtained and with the excitement of Silke plus a baby on the way, starting a natural beauty company was a natural progression in their life. benecos natural beauty was born.
The name benecos stands for good cosmetics - latin - "bene" = good. benecos natural beauty portfolio incorporates high quality, reasonable priced natural make-up, natural nail polish and natural skincare products attracting the younger person to the world of natural beauty. These stylish natural beauty products are BDIH certified, except nail polish, with the focus on organic ingredients, and many of the natural beauty products being vegan, also designed and manufactured without animal testing.
Silke and Stephan together with their company benecos produce natural make-up and skincare products that meet the demands of today's consumer.

None of the benecos natural beauty products contain any of the following ingredients:
Paraffin
Parabens
Silicones
PEG
Synthetic Colour
Synthetic Fragrance
Synthetic Preservatives
BDIH certified, no parabens, silicone, paraffin or any other synthetic perfume, colour or preservative, plus a collection of nail polish "Happy Nails" containing no tuluol, campher, colophonium, phthalate or formaldehyde.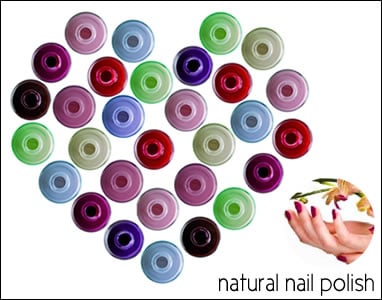 Categories: